Trusted Roofers Doing Things Differently..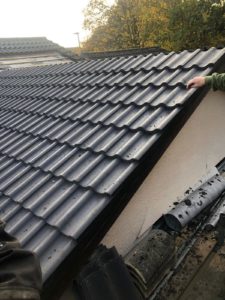 Here's a little about us section to give you an idea of how we operate and how we stand out from the rest. Firstly we have over 20 years of experience. This means we've worked on every type of roof you can think of performing every type of roofing service you can think of also. Although we have tonnes of experience it doesn't mean we aren't still learning things every day to help us in the future. 
We like to be transparent with our customers. We think this is important because some of the services and materials we use can be expensive. Even if you don't choose to proceed with us we would always advise searching around and never rushing into work unless it's absolutely necessary. 
Our goal is to grow our brand until we're a household name, for all the right reasons. This means treating our customers right but also going above and beyond (pun intended) going places other roofers aren't prepared to go. To be frank there isn't a lot of choice when it comes to roofers. And businesses providing roofing services in the Salisbury area. However that doesn't mean you shouldn't always look around and find the absolute best service to suit your needs.
Friendly Professional Team…
Call us today and speak to one of the team about your needs and if you'd like. We can book you in for a free quotation or consultation with one of our professional, experienced roofing experts. We provide these quotations 7 days a week and can work later if you're bogged down. By a full time job or other commitments. Don't settle for less than you deserve. For all roofing solutions in the Salisbury area call us and see what we can provide. We think you'll be pleasantly surprised.